2018 Spring Fling Tournament
124 golfers braved the wet conditions of the course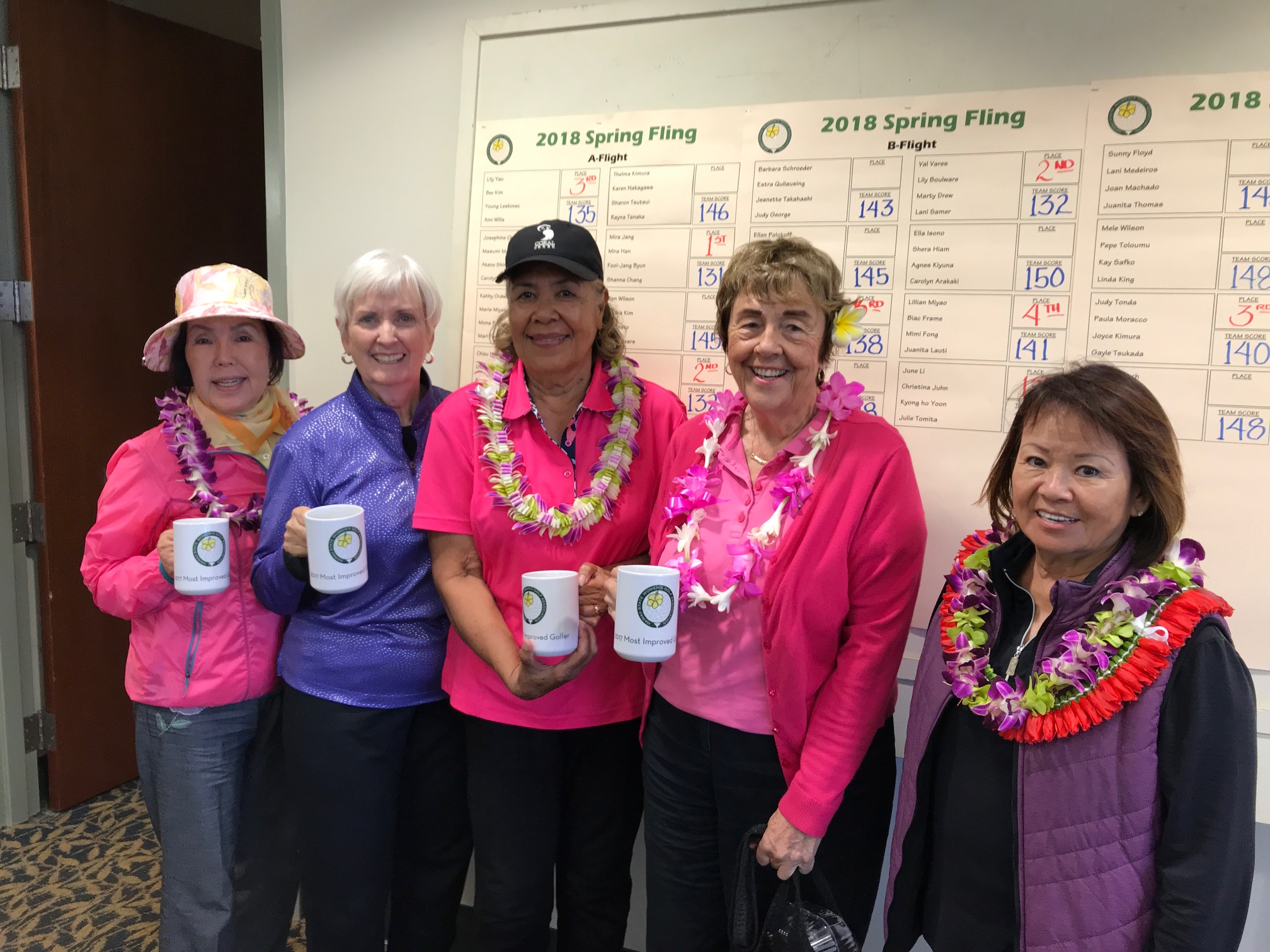 Some of our 2017 Most Improved Golfers.
Left to right: Ho Ran King, Barbara Schroeder, Mele Wilson, Lillian Miyao, and Virginia Kawaguchi.
The "Jang" team, left to right: Fool Jang Byun, Mira Jang, Mira Han, and Shanna Ching.
The "Yao" team, left to right: Ann Wills, Lily Yao, Bev Kim and Young Leskovec.
The "Li" team, June Li, Christina Juhn, Kyon Ho Soon, and Julie Tomita.
The "Aurio" team, Kathy Chambers, Diane Michael, Phoung Pierson, and Mary Aurio.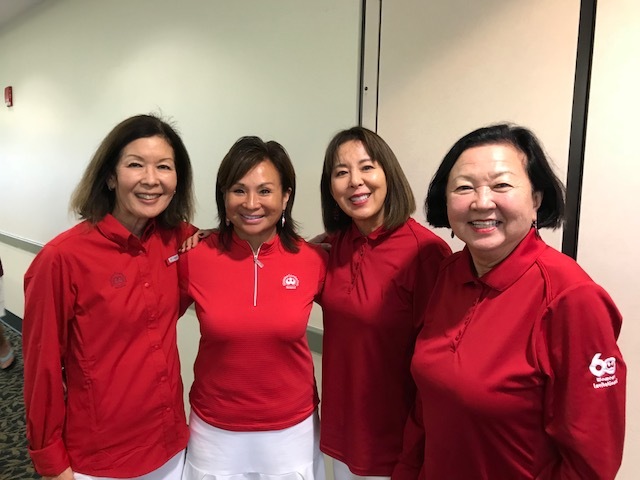 The "Nekoba" team, Marge Sheehan, Carol Dang, Daryl Nekoba, and Ann Ching.
The "Isono" Team: Agnes Kiyuna, Carolyn Arakaki, Shera Hiam, Ella Isono.
2018 HSWGA Match Play
Judy George, Young Leskovec, Kyong Ae Park and Sunny Hur.
Miki Young, Jeannie Pak, and Mira Jang.
2018 HSWGA Summer Fun @ Mamala Bay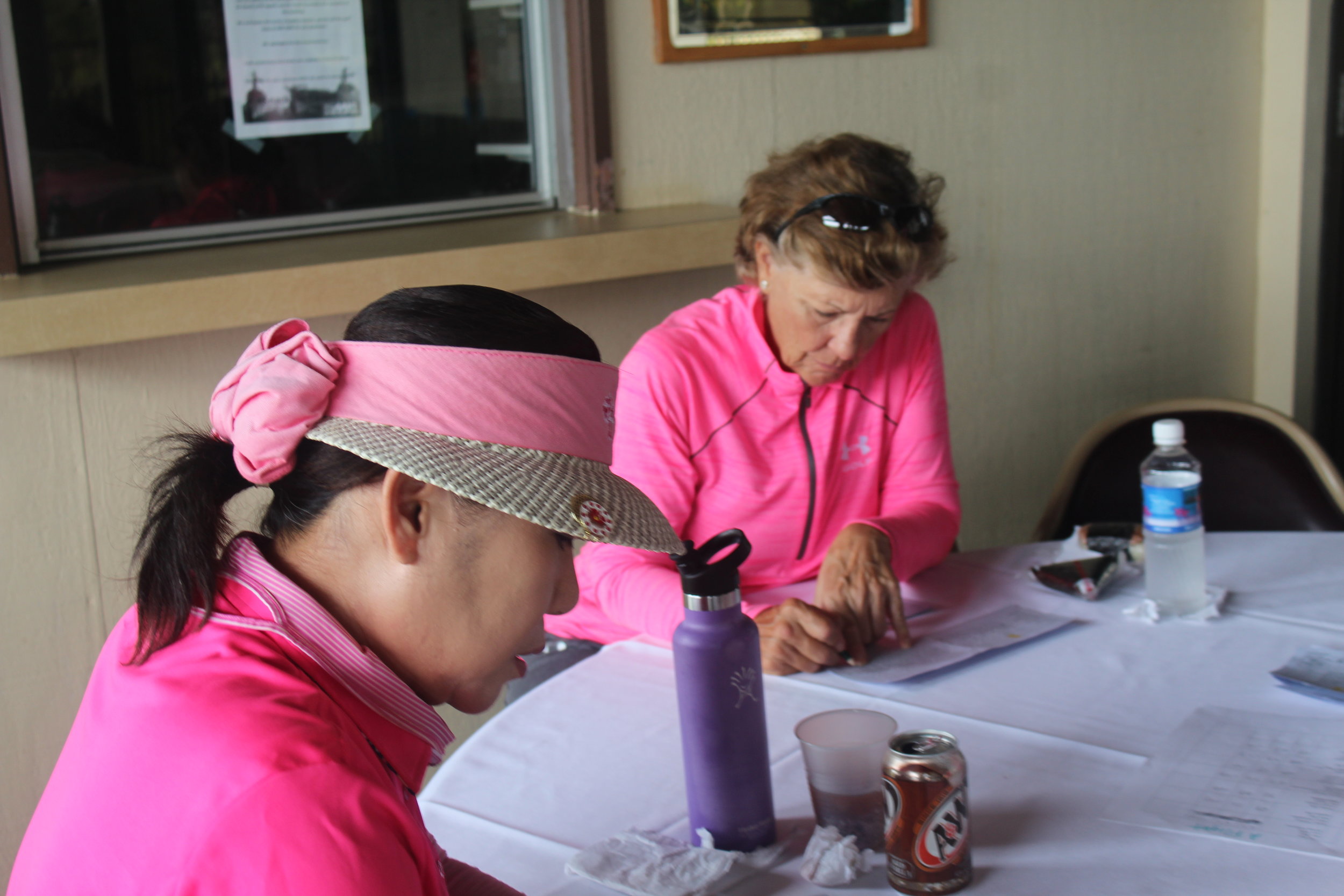 Our scoring team hard at work…
Jackpot team checking scorecards
Gwen at the scoring sheets
Bev at the scoring sheets…
Black and white is nice too.
and of course, our 93 year old Elaine Lee.
Joanne Zehngraff focused on the jackpot scoring.
Our Klipper ladies in lavender.
and just "horsing " around.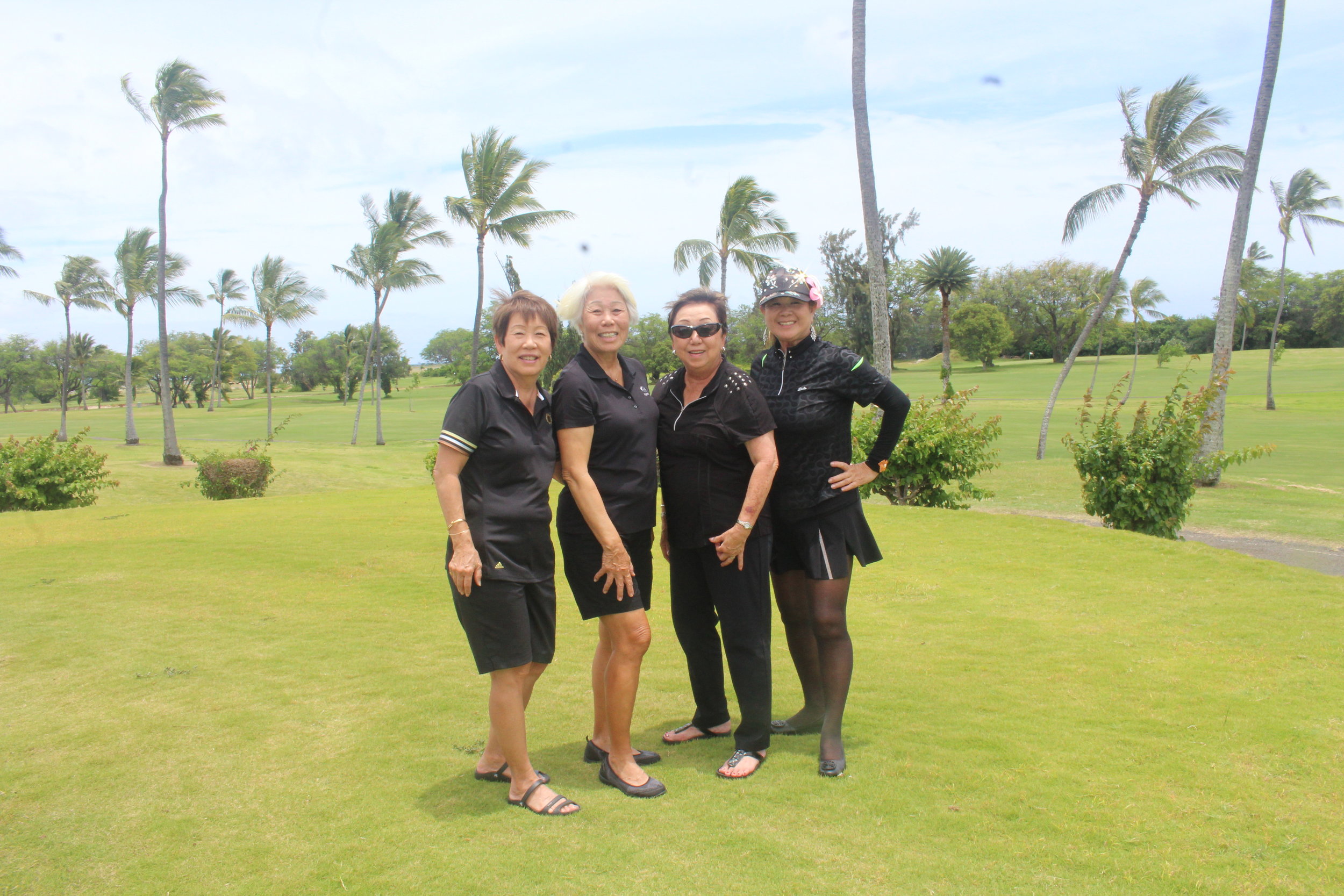 More of our Jackpot team.
and another black ninja team.
Welcome to our 40th annual Senior Women's Championship
We were blessed with a beautiful rainbow…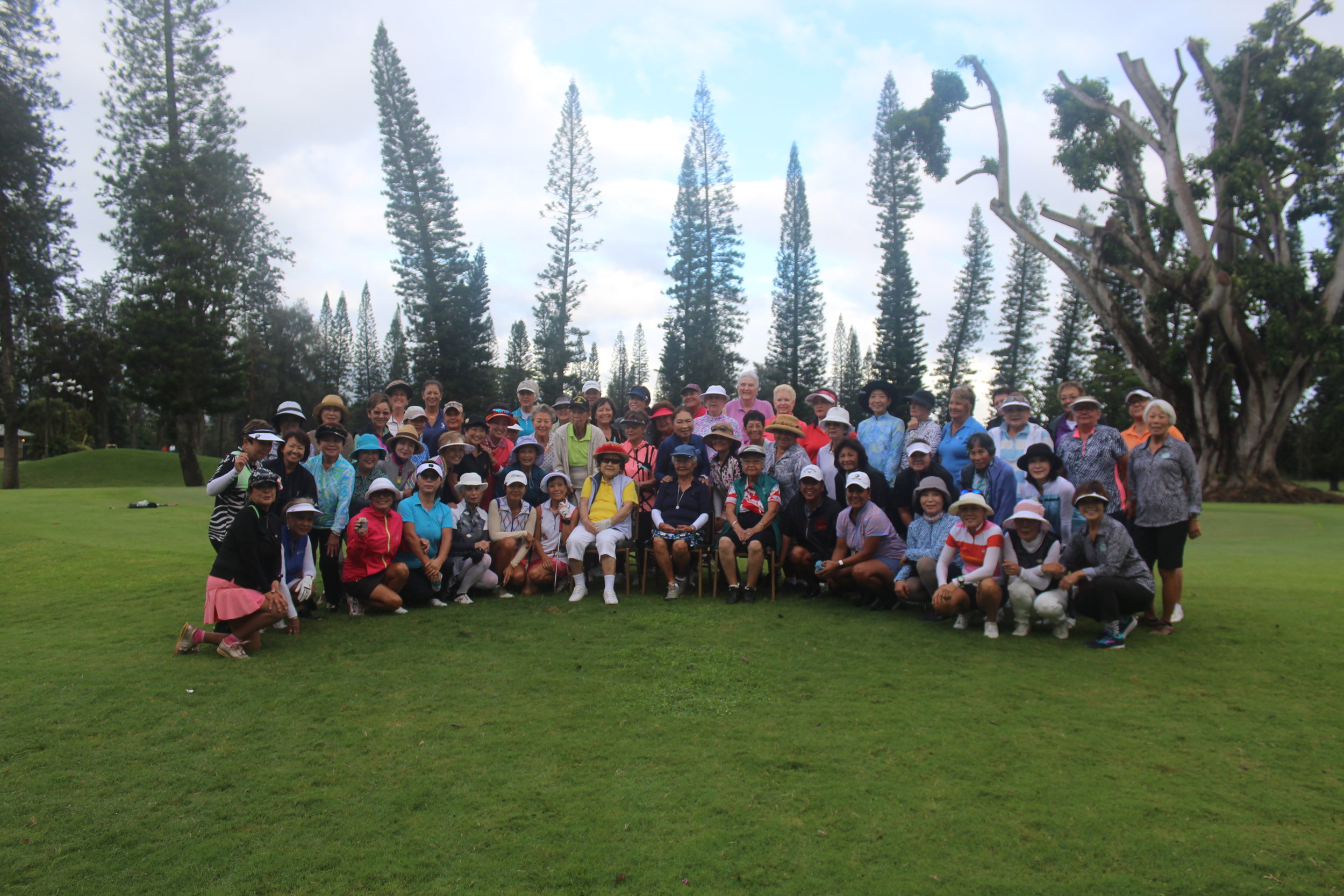 David Higa, General Manager
Our table decorations with Lynn Wakui of Leilehua GC.
Registration desk with Diane Kawashima and Sheila Kim
Barb and Susan fooling around.
Kate Huntsinger, Overall Low Net
Our beautiful red velvet cake to celebrate our 40th anniversary.
DebraAnne Murobayashi's Team
Val with all her stickers…
Judy George kicking off the tournament
Waiting to play… ho, hum boring
Listening intensely to Judy's message
Our Vice President… Susan
Kathy always with her cellphone…
Bev Kim explaining rules.
Val Vares our handicap chair.
Kathy announcing all of the "hole in ones" in 2018. Still time to get another.
Gwen Omori our Correspondence Secretary.
Volunteer of the year.
And here is Bev our 2018 Volunteer of the Year.
Susan our Course Rating Chair
Judy George, announcing the results of the Fall Fest tournament.
Our Jackpot Committee with Jeanette Takahashi announcing the winners.
There's our Volunteer of the Year…
Estra Quilausing relaxing.
Outgoing President Barbara Schroeder with incoming President Susan Church
Some of our HSWGA board members: (left to right) Gwen Omori, Barb Schroeder, Susan Church, Jeanette Takahashi, and Bev Kim. (missing: Kathy Ordway, Shera Hiam, Susan Fujiki, and Val Vares)